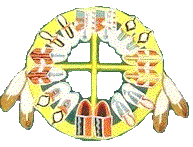 Congregation of the Great Spirit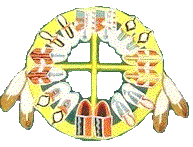 These are interesting links to members pages or Community Resource Groups.
Wisconsin troubadour David HB Drake has spent over thirty years presenting concerts at fine arts centers, festivals, schools, community centers and concert stages throughout the Midwest. This panorama of history, natural beauty and discovery is performed on guitar, concertina, dulcimer, banjo, and Native American Flute. David is regularly seen at festivals and tourism sites such as Irish Fest, Bastille Days, County Fairs and local Festivals, Old World Wisconsin and Milwaukee's Pier Wisconsin.

To learn more about David, Please visit:
Social Justice Group with CGS
We invite you to share in our mission of working for universal social justice, focusing on such themes as environmental issues, peaceful hearts, and healthcare within a Native American context. If you're not currently a member of our church, The Congregation of The Great Spirit, we'd like to take this opportunity to invite you to one of our weekly services. .
Tuck Sleep is a community devoted to improving sleep hygiene, health, and wellness through the creation and dissemination of comprehensive, unbiased, free web-based resources. Please visit us at:
Addiction Group is dedicated to help individuals suffering from substance abuse and prevent new cases through credible information and spreading awareness to as many as we can reach. Every fact-based piece of content is written by journalists or medical professionals. Also, we have no affiliations to any rehab centers, we aren't sponsored, and we display no advertisements on our website. For more information, please visit our website at:
We are a group of medical professionals dedicated to helping people with substance abuse disorders find the help they need. The vast majority of people who need treatment for substance abuse disorders do not seek it. Though there are many barriers that discourage people from getting the help they need, cost is a significant factor.
​
To help address this challenge, we created a guide that provides comprehensive information on topics like, available care options, financial support, and free resources that are available in Wisconsin.
Please visit our links below to learn more about these opportunities
https://www.help.org/drug-and-alcohol-rehab-centers-in-Wisconsin
The Carmelite Ministry of St. Teresa is an Apostolate of the Carmelite Sisters of the Divine Heart of Jesus Northern Province. The Provincial Motherhouse is based in Wauwatosa, Wisconsin and was established in 1916.
The Mission of the Carmelite Ministry of St. Teresa (CMST) is to provide a formation and enrichment program in the Carmelite tradition serving persons with intellectual and developmental disabilities. Our goal is to empower individuals to grow and mature in their physical, emotional, social and spiritual lives.
Our new family style residential center includes living space for sixteen adult females. The facility also offers ample community program space providing opportunities for evening and weekend activities including prayer, Mass, the Sacraments, arts and music classes.
To learn more, please visit our website at: http://carmeliteministryofstteresa.org/
Substance Abuse Treatment
Full and part time paid service jobs
​
We are a team of local volunteers who, earlier this year, launched a free jobs listing resource for charitable organizations in the greater Milwaukee region to post their job openings (because many job listing websites are too expensive for charities to use, and a similar website that many charities in the region used, Jobs That Serve, shut down at the end of the year).
We have had a tremendous response from local charities (including many faith-based non-profit organizations), and currently have over 250 open jobs posted by charities in the region. They provide critical services to our community, and we want to make sure that all of their open jobs are getting the attention and candidates they need. Please visit us at:
​
A community based program designed to meet the emotional needs of the community that might have been emotionally impacted by COVID-19. Trained crisis counselors are available to help people within the Milwaukee community better understand their situation and reactions, assist in the review of their options, provide emotional support, and encourage linkage with resources.
Please visit us at:
Alcohol Rehab Help is an informational web guide created for people struggling with alcohol use disorders (AUD) and co-occurring mental health disorders. Not only do we offer information on Alcohol Use Disorder, but we also have comprehensive information regarding treatment options.
To learn more about the options we offer, please visit us at:
Since last year, many people have developed new addictions and relapsed into old ones. Please visit the link below to see our free web guide about drugs, alcohol, addiction, and recovery. We do not treat addiction, but believe that awareness is empowering.
To learn more about the options we offer, please visit us at: