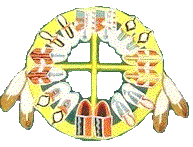 Congregation of the Great Spirit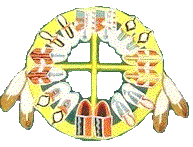 Please click the button below to view, share, or download this weeks bulletin or Mass video.
​
​
​​​
May 5, 2021
Day of Awareness For Missing & Murdered Native American Women
On May 5, the National Network to End Domestic Violence (NNEDV) recognizes the National Day of Awareness for Missing and Murdered Native Women and Girls. This day of observance shines a light on the staggering number of abducted and murdered Indigenous women and girls. In some areas, American Indian and Alaska Native women are murdered at a rate 10 times the national average.
​
To learn more about this and other domestic abuse issues, please visit our website at:
​Please click here for a letter from Father Ed describing the need for ongoing parish support during these difficult times.
EVENTS CALENDAR