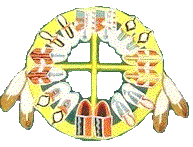 Congregation of the Great Spirit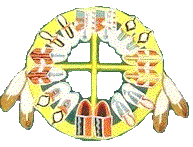 Please click the button below to view, share, or download this weeks bulletin or Mass video.
​
​
​
​​​
Eras Senior Network Milwaukee Co.
Do you know a Senior seeking assistance?
Eras Senior Network provides services and programs designed to help seniors, (ages 55 and over), thrive in every area of
their life. Community volunteers of all ages provide
supportive services to seniors in
Milwaukee County and Waukesha County.
Eras provides these services at no charge to the client.
Services include, weekly phone calls, delivery of weekly food pantry stock boxes, transportation to medical appointments, grocery shopping, and seasonal yard cleanup.
To learn more, please click here to visit the
or call them at their main Milwaukee phone number:
414-488-6500.
SWMFILM & NATIVE AMERICAN THEATER ARTISTS
PRESENT:
CROOKED ARROWS




WEDNESDAY, JUNE 23rd, 7:00pm


CONGREGATION OF THE GREAT SPIRIT
1000 W. LAPHAM BLVD. MILWAUKEE 53204



Donations accepted


www.solarwindmedia.com Facebook.com/SWMGFilmSeries Facebook.com/NativeAmericanTheaterArtists
262-899-2391 solarwindmedia@gmail.com
​Please click here for a letter from Father Ed describing the need for ongoing parish support during these difficult times.
EVENTS CALENDAR