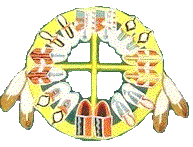 Congregation of the Great Spirit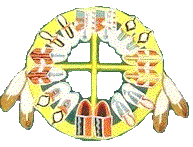 Church News:
Which would you prefer?
Since Christmas is on a Sunday this year
Father Ed is asking if people want to have:
4pm Mass on Sat. 12/24
OR
10am Mass on Sun. 12/25
Please bring your ideas to church
Sunday, December 4
​
​
ADVENT ACTIVITIES
ACS Technologies is pleased to join you in celebrating the 2022 Advent Season. We sincerely hope that you find yourself renewed in your faith as you prepare for Christmas.
Each week we will share devotions, prayers, music, and activities for the entire family to prepare for this Advent season..
​
Please click the button below to view each weeks activities
​
Prayer to Christ the King
O Lord our God, You alone are the Most Holy King and Ruler of all nations.
We pray to You, Lord, in the great expectation of receiving from You, O Divine King, mercy, peace, justice and all good things.
Protect, O Lord our King, our families and the land of our birth.
Guard us we pray Most Faithful One.
Protect us from our enemies and from Your Just Judgment.
Forgive us, O Sovereign King, our sins against you.
Jesus, You are a King of Mercy.
We have deserved Your Just Judgment
Have mercy on us, Lord, and forgive us.
We trust in Your Great Mercy.
O most awe-inspiring King, we bow before You and pray;
May Your Reign, Your Kingdom, be recognized on earth.
Amen.
CGS Mass November 20, 2022
Please note that due to technical problems we will be unable to post this weeks Mass.
We will resume the Mass Videos on Sunday, December 4, 2022 and apologize for any inconvenience.
Please select the tab below to view, share, or download this weeks Bulletin.
​
​
​
EVENTS CALENDAR